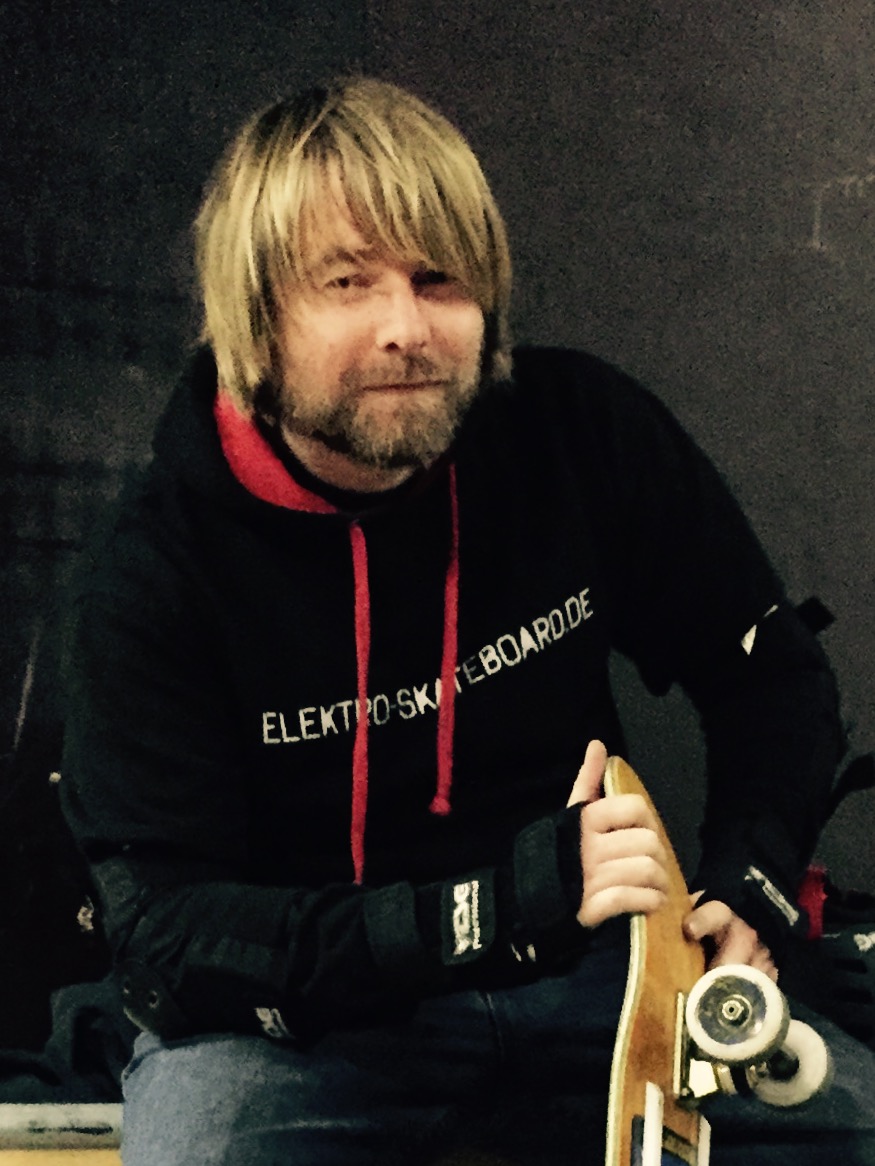 Elektro-Skateboard.de
Kai Hauser
Bismarckstraße 26
67454 Haßloch
Germany
00496324 / 87 38 90 3
0049151 / 2414 7075
The Electric Skateboard Dirt-Track Championship is being organized by Kai Hauser from Haßloch, operator of the website elektro-skateboard.de, and with the help of a lot of supporters.
The goal is to establish and promote this electric skate sport.
The website elektro-skateboard.de and its message board are the hub of the German electric skateboard scene. Apart from knowledge exchange between the riders, repair advice and the arranging of group rides, every German - based vendor of electric skateboards uses the message board to promote their new developments, answer questions and handle support requests.